Beahuis & Bloemenhove Clinic
For women who live in
– the region of Haarlem, Hoofddorp, Leiden, Alkmaar and Den Helder
– other regions in the Netherlands
– France, Germany, Poland, and other (European) countries
Abortion care up to 22 weeks of pregnancy
Consultations and treatments from Tuesday to Friday
For questions or to book an appointment,
call us: 023 528 98 90
If you are calling from abroad, please dial +31 23 528 98 90
For appointments or for more information about the treatment or costs, you can call us on Monday to Friday from 9 AM to 4:45 PM.
We speak Dutch, English, French and German.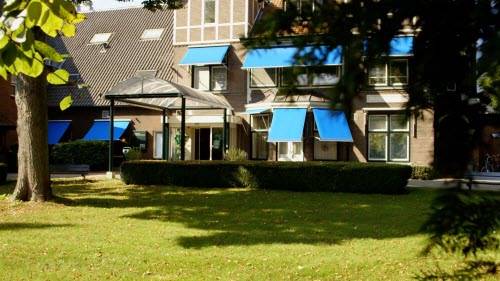 Visitors' address:
Herenweg 211-215
2106 MJ Heemstede (Haarlem)
There is free on-site parking.
Route directions:
Please click this link for directions.
The clinic is within walking distance from the Heemstede-Aerdenhout train station.
Arriva bus 50 Haarlem – Leiden stops near the clinic (bus stop Haarlem, Van Oldenbarneltlaan).
Accommodation
Are you travelling from abroad and would you like to stay in the vicinity of the clinic? Please click this link for B&Bs nearby.
Postal address:
Postbus 300
2100 AH Heemstede
info@bloemenhove.nl
Fax +31 (0)23 528 78 37
Please don't email us to book an appointment or for more information about treatments and costs. Call +31 (0)23 528 98 90